At a glance
Stainlees steel trolley 
for loads from 500 to 1,000 kg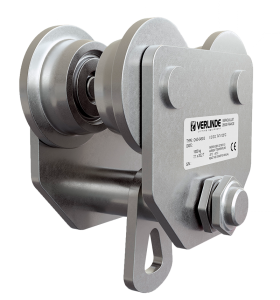 Interested in this product? Then request now for an offer!
CHZ INOX trolley totally Stainless steel : end plate, suspension beam, load wheel.

The CHZ INOX trolley may be used with any typeof manual lifting equipment fitted with a hook.

Push travel trolley.

Stainless steel load wheel made on machine center for smooth motion.

Stainless steel load wheel compatible with all type of profile I or H.

Bearing are dust protected and maintenance free.

Serial number on plate fixed on the frame.

CE certificate.

Surface Treatment : Electrolytic Polishing

.