HB-systems
Double girder crane ZHB-3
At a glance
Long crane spans possible.
Low profile compared to overhead travelling cranes.
Wide suspension spacing.
Electric hoist travel.
Optional mobile control.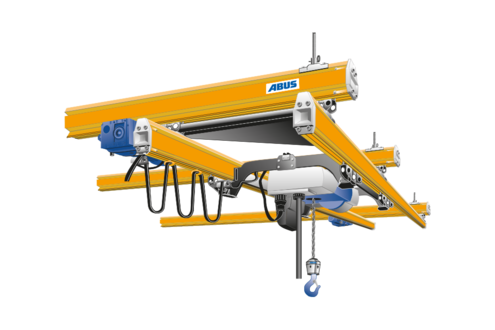 Interested in this product? Then request now for an offer!
DOUBLE GIRDER CRANE ZHB-3
The Mul Hahar double girder crane ZHB-3 teaches us how obstacles can be overcome: This double girder crane is suspended from three crane tracks. Very long crane spans become thus possible making the crane able to service large surface areas.