HB-systems
Single girder crane EHB-I
At a glance
Area-coverage materials handling.
Very light crane; ideal for use in lightweight buildings.
Easily moved manually.
Crane track consisting of standard rolled-section girders.
Short end approach dimensions.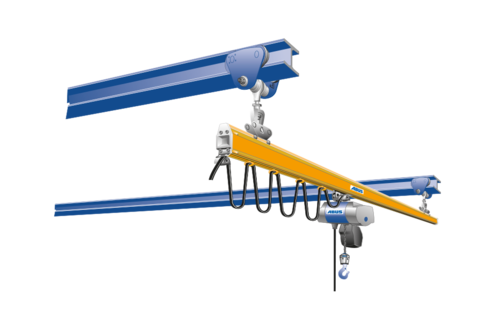 Interested in this product? Then request now for an offer!
SINGLE GIRDER CRANE EHB-I
The Mul Hahar single girder crane EHB-I is a good solution for area-coverage material transport in buildings that have existing rolled-section girders fitted at a distance appropriate for crane tracks. The lightweight crane girder consists of a hollow profile suitable to run directly on this rolled-section girder crane track when combined with the two underslung trolleys.