Electric Chain Hoists
At a glance
Industrial chain type electric hoist specially adapted to "show-business" applications for loads of 250 to 1000 kg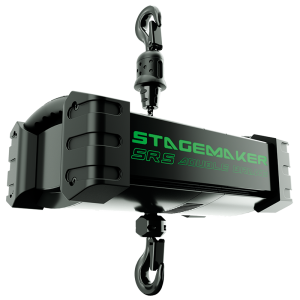 Interested in this product? Then request now for an offer!
Boasting an entirely new ergonomic design, STAGEMAKER SR is the only model available on the market fitted with double lifting brake, retractable handgrips and protective rubber pads. 




STAGEMAKER SR fits in well with all types of installation offering best-in-class safety and productivity.