Wire rope hoists
Type DQA – ultra low headroom crab unit
At a glance
SWL range 1 t – 40 t.
Ultra low headroom design.
Articulated end carriage joints.
Two direct drive cross travel motors.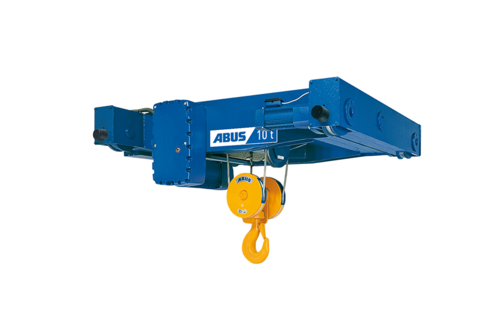 Interested in this product? Then request now for an offer!
TYPE DQA – ULTRA LOW HEADROOM CRAB UNIT
The crab unit type DQA is characterised by an ultra-low headroom. This wire rope hoist design with a SWL of up to 40 t adapts to the building contours, even if there is very little clearance above it. The rope drum axis is aligned in the direction of cross travel. The articulated end carriage joints ensure positive contact of all four wheels with the track. The hoist trolley features two direct drive cross travel motors.