Manual winches and hoists
At a glance
Hand chain block with low headroom trolley construction for loads from 500 to 50,000 kg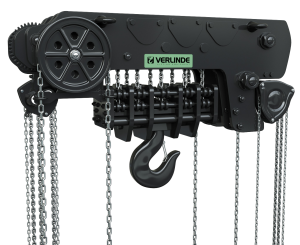 Interested in this product? Then request now for an offer!
Epoxy Painting (min. 50 ?m).

Machined chain sprocket and gears provide smoother, more efficient operation.

High strength alloy steel load chain with corrosion-resistant galvanized.

Galvanized hand chain.

ZHV's compact design offers safety together with reduced weight.
Ideal for construction and maintenance applications.

Steel casing solidly protects chain sprocket, gearcase and handwheel cover.

Upper and lower alloy steel ISO hooks with safety latches.

Delivered with CE certificate.