Overhead travelling cranes
Single girder wall travelling crane
At a glance
SWL up to 5 t.
Span up to 12 m (depending on load capacity).
On separate crane track on second level underneath other overhead travelling
cranes.
Ideal as workstation crane for several stations.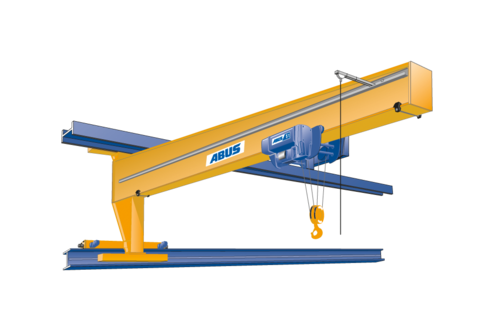 Interested in this product? Then request now for an offer!
SINGLE GIRDER WALL TRAVELLING CRANE
MUL HAHAR wall travelling cranes have a track to themselves underneath the big overhead travelling cranes. This enables you to transport loads within individual production areas independently from the cranes on the higher level.
MUL HAHAR wall travelling cranes are designed with load capacities of up to 5 t and with spans of up to 12 m.